Back to all posts
Posted on
Picture Retake day - Nov. 23 AM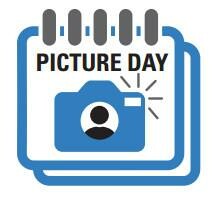 Picture Day orders are due on November 21.
Picture Retakes are on November 23! If your child needs a retake, please send a note to the teacher. The photo company also asks that you return the picture-proof package so they can see what might have been the problem and hope to take a better second try. KTT students needing a retake can come from 9-9:30 am. All other students needing a retake will go after that.
Lifetouch Customer Care Contact:
If parents are calling asking questions about their fall photos status, errors on their orders, or how to place orders, please have them call our Lifetouch Customer Care line at 1.866.457.8212 or go to our ordering website, www.mylifetouch.ca

NEW Way of accessing your child's images online:
Lifetouch Photography is excited to announce the launch of a new way to access photos online. After much safety and security testing, Lifetouch developed a way for families to access their child's photo using their student ID number.
Go to our website at www.mylifetouch.ca, click on Student ID and follow the detailed instructions to view and order photos.

If you have any questions on this ordering process, please call the Lifetouch Customer Care Line at 1.866.457.8212 or access the live chat on our website, www.mylifetouch.ca
Parents can still access their photos online by using their child's portrait ID and access code. By enabling the option of using your child's student ID number, gives people another way to access photos if they lose their proof sheet.